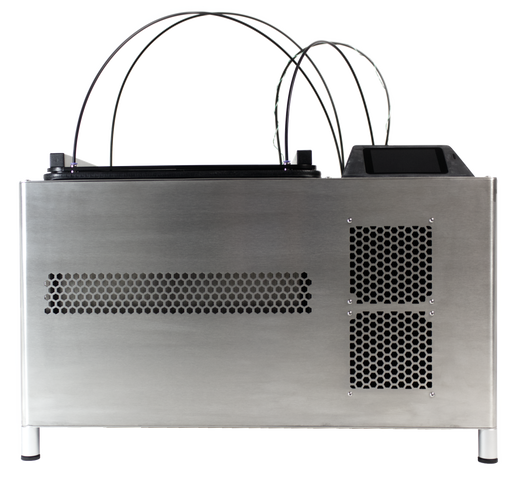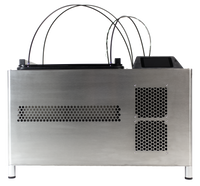 Vapor Phase Two
$9,905.00
(excluding VAT)
$11,786.95
(including 19% VAT. May differ in your country. Taxes are calculated at checkout)
Shipping within 3 weeks. Rates calculated at checkout. Products are sold to limited countries, see shipping details.
Vapor Phase Two
The Vapor Phase Two offers one of the most gentle soldering processes for prototyping or small sized batch production. In contrast to infrared or convection processes, assemblies with high thermal mass, fine pitch structures or temperature-sensitive components can be processed without any problems.
Features
Fast temperature profiles
The design of Vapor Phase Two allows the user to run fast temperature profiles using a height-adjustable PCB lift.
Custom soldering profiles
The Vapor Phase Two can import individual soldering profiles via an SD card. Based on these profiles, heating power and lift position are adapted to different solder pastes and PCB technologies.
Quick Cool
This feature shortens the process time and ensures minimal loss of Galden® when the board is removed.
Anti Condensation
With the vapor phase technology, the soldered assembly is generally covered with Galden® residues. Our assembly is kept at a temperature of 120 °C after the soldering process, thus leaving hardly any residues.
Lifting lid
The lid to the process chamber lifts automatically to simplify the insertion and removal of PCBs. This also helps to preserve the heat transfer medium.
Viewing window
In addition to a screen that displays real-time temperature data, the Vapor Phase One features a viewing window with internal lighting that allows you to see into the process chamber.
Safety
The Vapor Phase Two has a variety of safety mechanisms implemented in both software and hardware to ensure a secure usage and soldering process.


Specifications
| | |
| --- | --- |
| Dimensions | 627 x 650 x 407 mm |
| Maximum soldering area | 300 x 335 mm; Height: 60mm |
| Power consumption | max. 2200 W |
| Voltage | 115 / 230 VAC (60 / 50 Hz) |
| Ambient temperature | +15 °C ... +35 °C |
| Geographical altitude | max. 2000 m (above mean sea level) |
| Weight | 35 kg |
| Enclosure | Stainless steel |
| Cooling | Closed water cooling system with 6x 120 mm fans |
| Tested heat-transfer media | Galden LS 230, XS 235, and HS 240 |
| Volume of Galden | 2kg |
| Data interface | SD card |
| Display | 4-inch capacitive touchscreen with 800 x 480 pixels |


Shipping details
The Vapor Phase Two is sold directly by PCB Arts, except to the countries below. There we have good partners who take over the distribution: 
Soldering Medium

To get started directly with the Vapor Phase Two, at least 2kg of Galden is required. Just add Galden LS230 to the shopping cart and we will ship everything together.